About Rupert Ward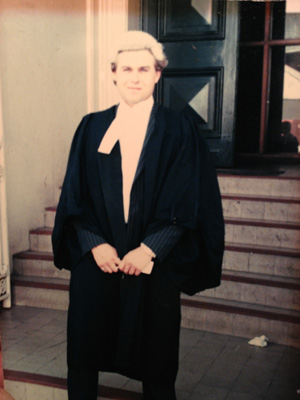 Rupert is married to Fionna and has a very happy blended family of five children. A New Zealand and Dutch citizen, Mr Ward was educated in Christchurch, New Zealand. He loves Skiing, Tennis and the beach and has developed a 4 acre Historic Canterbury garden. A great grandson of Sir Joseph Ward, a past New Zealand Prime Minister, and a great(x2) nephew of Sir Patrick Jennings, past Premier of New South Wales, Australia, Mr Ward has an abiding interest in New Zealand and Australian history.
In addition to Rupert's specialisation as one of New Zealand's most experienced Immigration Lawyers, he uses his business and investment experience to help his clients achieve their objectives in the commercial arena and in family property disputes. Rupert is an active civil and criminal Legal aid provider. Rupert's criminal practice demonstrates a particular interest in young offenders. Possessing a keen social conscience Rupert was a Trustee of the Ka Wahine Trust, which was the only half-way home for freshly released woman prisoners in Canterbury to assist in their reintegration into society.
In addition to his native English, Rupert also speaks Dutch (conversational), French (basic conversational) and German (basic comprehension) languages.
Rupert lived in the United Kingdom, France and the Netherlands whilst living in Europe for over 11 years where he worked in cooperation with Immigration New Zealand and as a trade development officer for the State Government of Queensland. He has worked in various European countries including Germany, Poland, Belgium and Switzerland.
Rupert has travelled to many Asian countries including Malaysia, Singapore, Japan, Thailand, China, Indonesia, India and the Middle East and Fiji.
Contact Rupert with your Enquiries »