Rupert Ward, BA(Hons) LLB , Barrister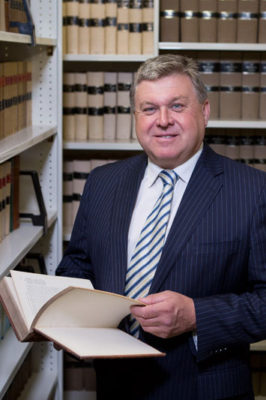 Rupert Ward is a practising Barrister working primarily in the areas of Immigration, Criminal, Employment law, Relationship Property and Civil Litigation.
Rupert's area of practice rest heavily in areas where his assistance can make a difference for individuals. Rupert has always taken a particular interest in the protection of client rights and it has governed his entire career. With well over 25 years involvement in New Zealand immigration he has seen many changes come and go. Rupert is authorised by the New Zealand Law Society to take instructions direct from clients where appropriate.
Areas of legal practice
See of Areas of Practice for full details »
Qualifications
Bachelor of Laws at Canterbury University in 1987
BA (Honours) in Diplomacy and International Relations at Canterbury University (2003)
Barrister and Solicitor of High court of New Zealand 1988 to present (practising as a Barrister Sole from 2003)
Barrister ( non practising ) Supreme Court of Queensland 2001 – present
Member Criminal Bar Association
Approved by Ministry of Justice as Legal aid provider Criminal law, Civil Litigation(including Employment and some Immigration related matters), Family law and Mental Health
Contact Rupert with your Enquiries »
"If we destroy human rights and the rule of law in response to terrorism …they have won"